Description
Base unit level sensor holder Plexiglas bar with universal mounting.
The robust and versatile sensor holders are used to fasten and adjust our level sensors (Optolevel, Floater) or from other manufacturers.
The holder can be fastened to horizontal or vertical surfaces.
The height of the sensors is continuously variable.
For fixing of level sensors matching level sensor fasteners are needed.
For the optical level sensor: Level Sensor Fastener, angled PL-LFS12
For the float level sensor: Level Sensor Fastner PL-LF-S8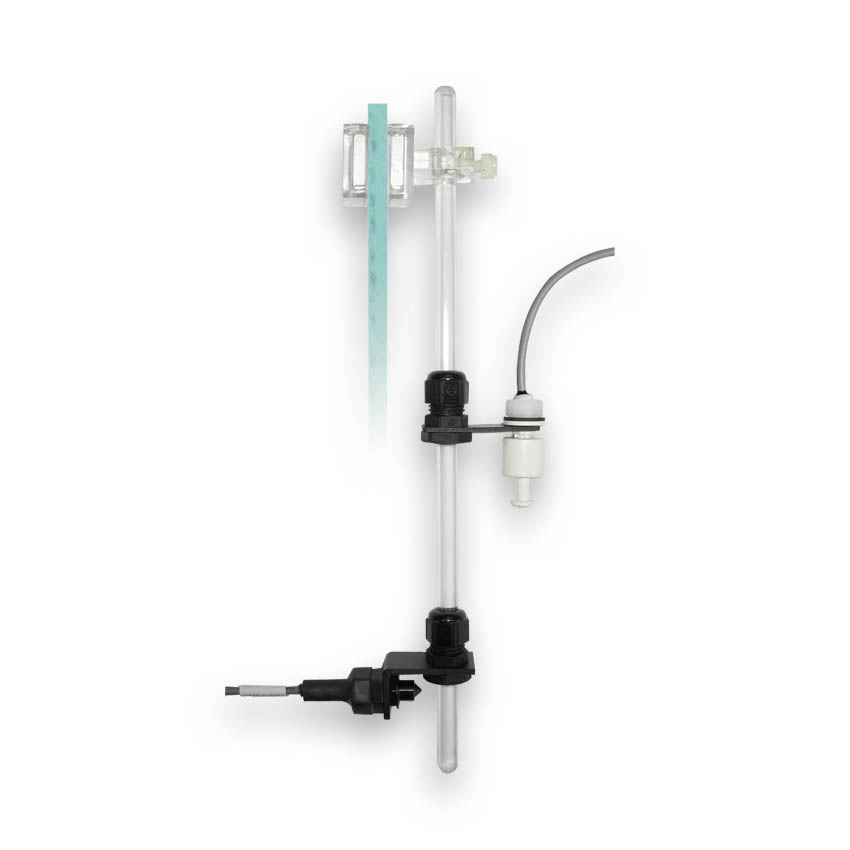 The picture shows the level sensor holder base unit with mounted sensors and sensor holders (not included).
What's included
Level sensor assembly rod
Magnetic holder for assembly rod (Sensorholder1)